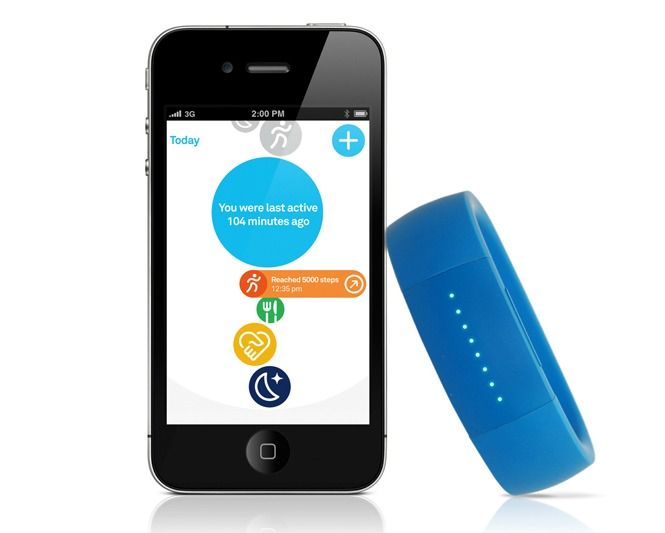 You've been working at your computer for two hours and a device on your wrist beeps to remind you it's time to get up and move around. You toss and turn all night, and wake up sleep deprived – so the same device tells you to eat a nutritious breakfast in order to boost your energy. Those are just two of the functions that a new wellness app called Larklife provides, and the makers say it'll be like having your own personal health coach with you all day.
Even though Larklife sounds similar to Nike's Fitbit and other devices, it has features that set it apart from competitors. It takes all of the data it collects about your daily habits and gives you customized recommendations to help you set and reach health goals. That sounds pretty cool.
Going by the manufacturer's description, Larklife might be just what some people need in order to get on the right track. To me, the product sounds ideal for individuals who have the desire to start healthier habits, but just need a little nudge in the right direction.
Here's how the CEO of Larklife describes the device and app -
"Focusing on a single, 10,000-step goal or competing with others for the best mile time doesn't motivate most people, especially those of us who are not elite athletes. We built Larklife to help make feeling great more attainable for the rest of us. I know there are millions of people out there like me who just wish they still had the energy to 'do it all', but have been discouraged by mainstream health fads that just didn't help them get there. This product is like having a fitness trainer, nutritionist, productivity, stress and sleep coach quietly working together to help you feel better gradually. Failure isn't possible." -Julia Hu, Lark Technologies
Here are the key points to know about Larklife -
It monitors your diet, sleep, fitness, and physical activity.

It's a combination smartphone app and wearable device.

It provides real-time advice instead of just giving you numbers.

The app was developed with the help of experts in sleep, nutrition, and fitness.

The wristband is available on the Lark website, and sells

for $149 (U.S.)
Check out the video and press release, and let me know if this sounds like something you might try. Oh yeah, and guys - don't let the video give you the impression that Larklife is only targeted to women. It was designed for us dudes, as well.
Image source:
Lark Technologies
Other sources:
Reuters
-
Gizmodo